Downtown Wanderland kicks off the holidays with happy hours, music, holiday crafts, photo booths, and more at Unbranded!
Sip while you shop! Enjoy tasty beverages from Katy Trail Vodka, Pegasus City Brewery, Flying Horse Coffee, PLUS beats from DJ Woodtronic
Thursdays – Saturdays
5pm – 7pm
Thursdays & Fridays
5pm – 7pm
Bring your pets, families, or friends for FREE holiday photos with Longhorn Photo Booth!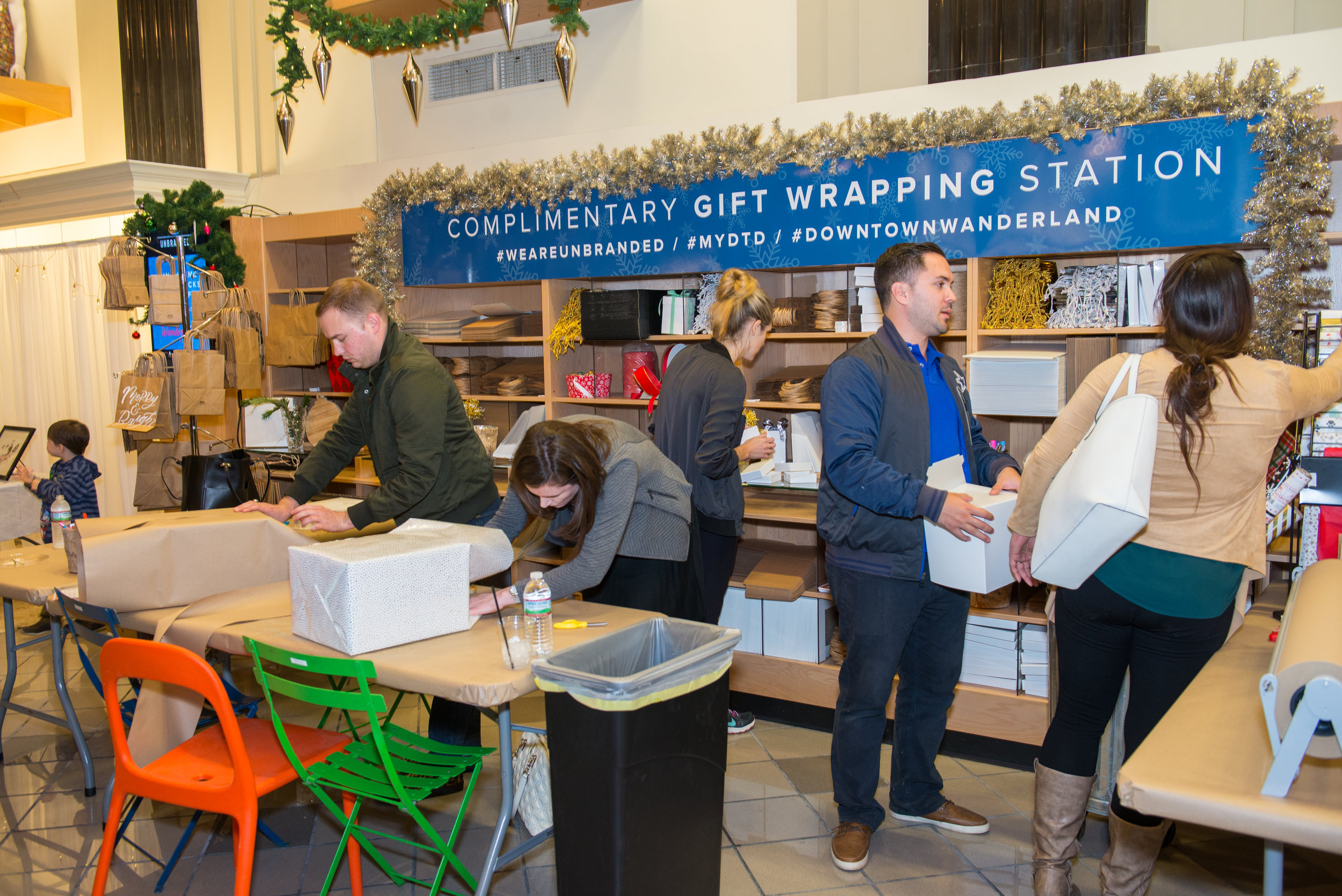 Gift-Wrapping and Other Fun
A complimentary gift-wrapping station is provided for all you Santas, and super-fast internet is provided by AT&T so you can surf in peace!